Connects to your Kimai instance

Menu bar app with glanceable timer

Edit start and stop time

Detects if you are idle
More languages (English and German are supported)

Switch to other recent tasks or add new ones

Start and stop current task

Edit notes of your current task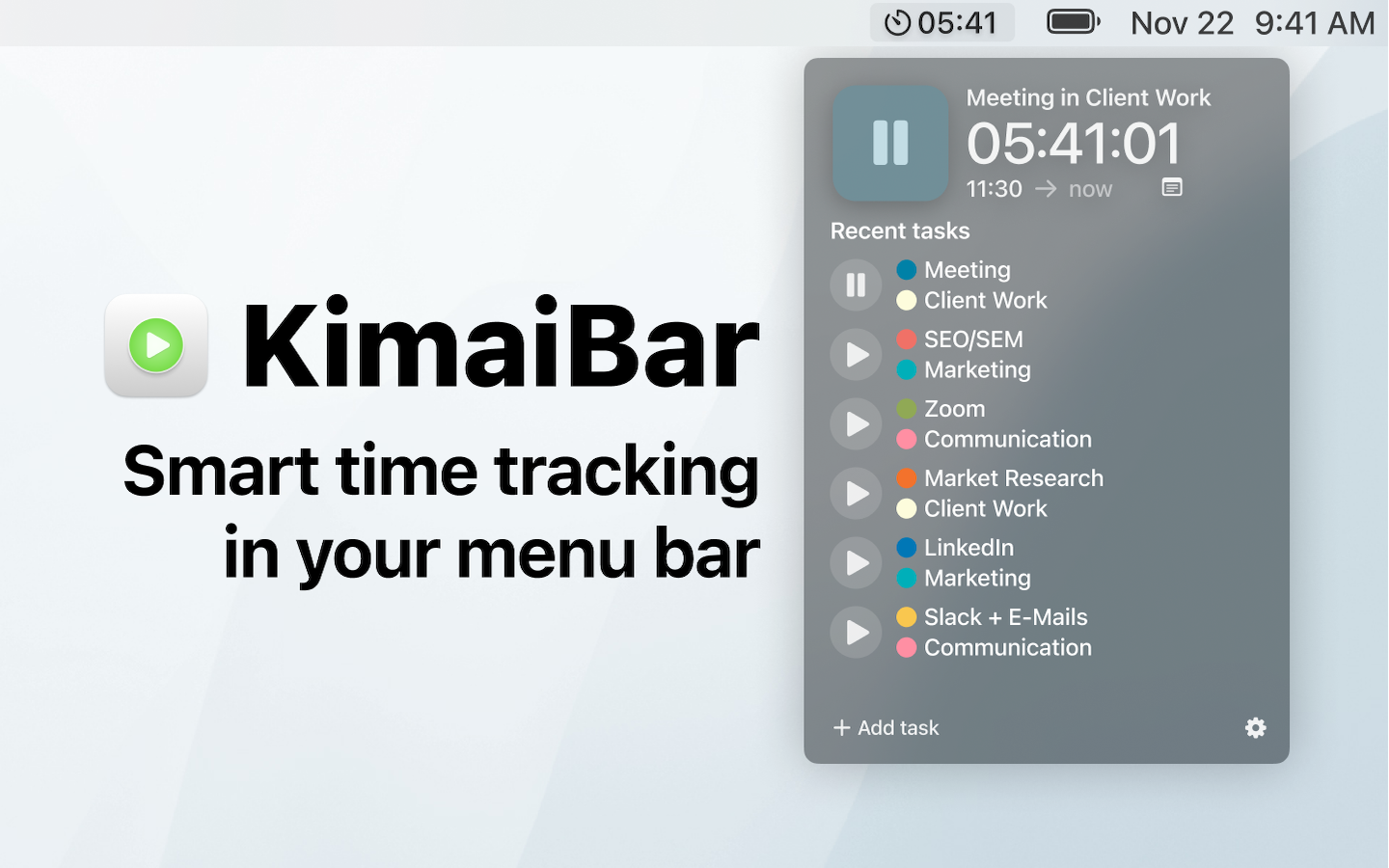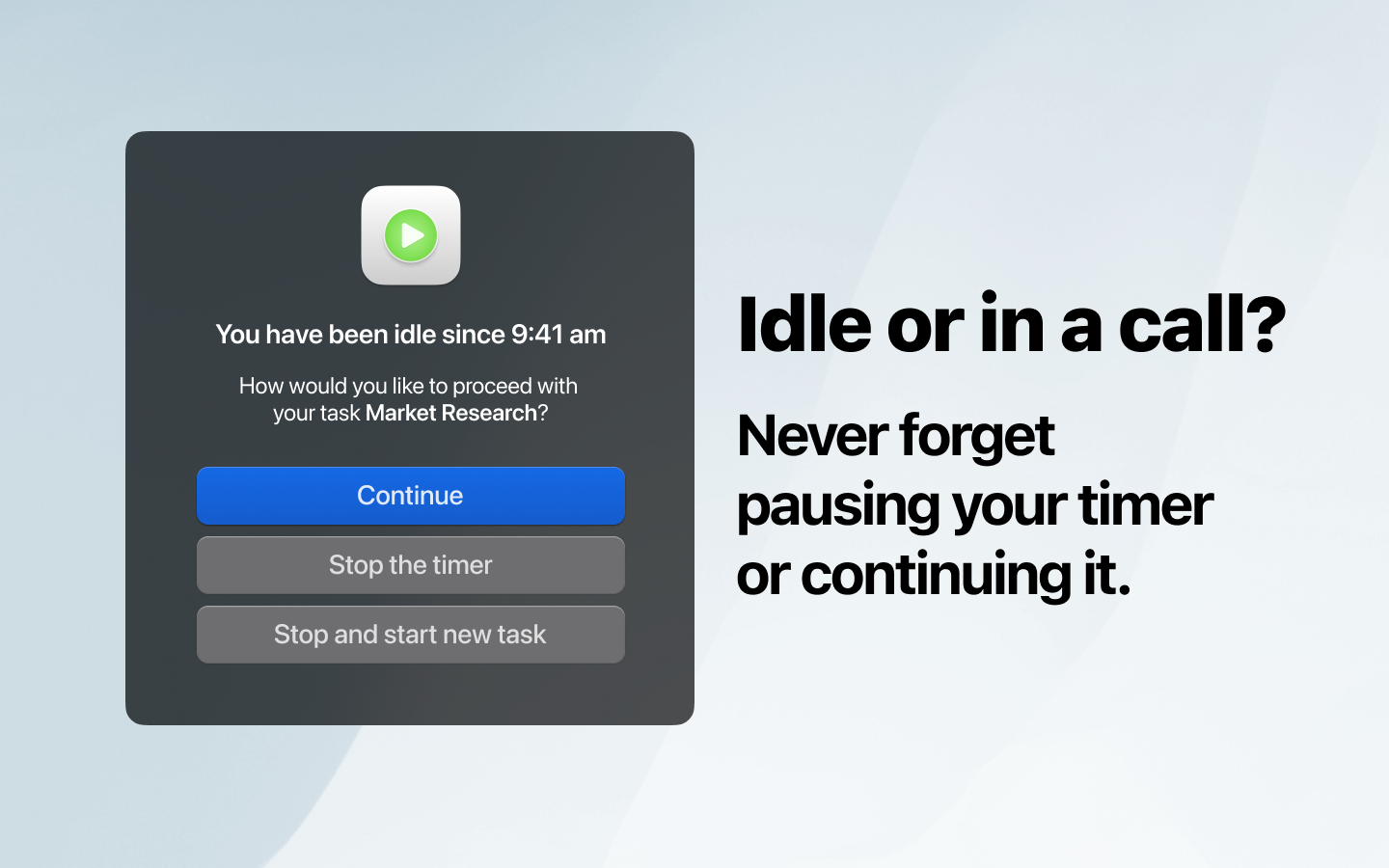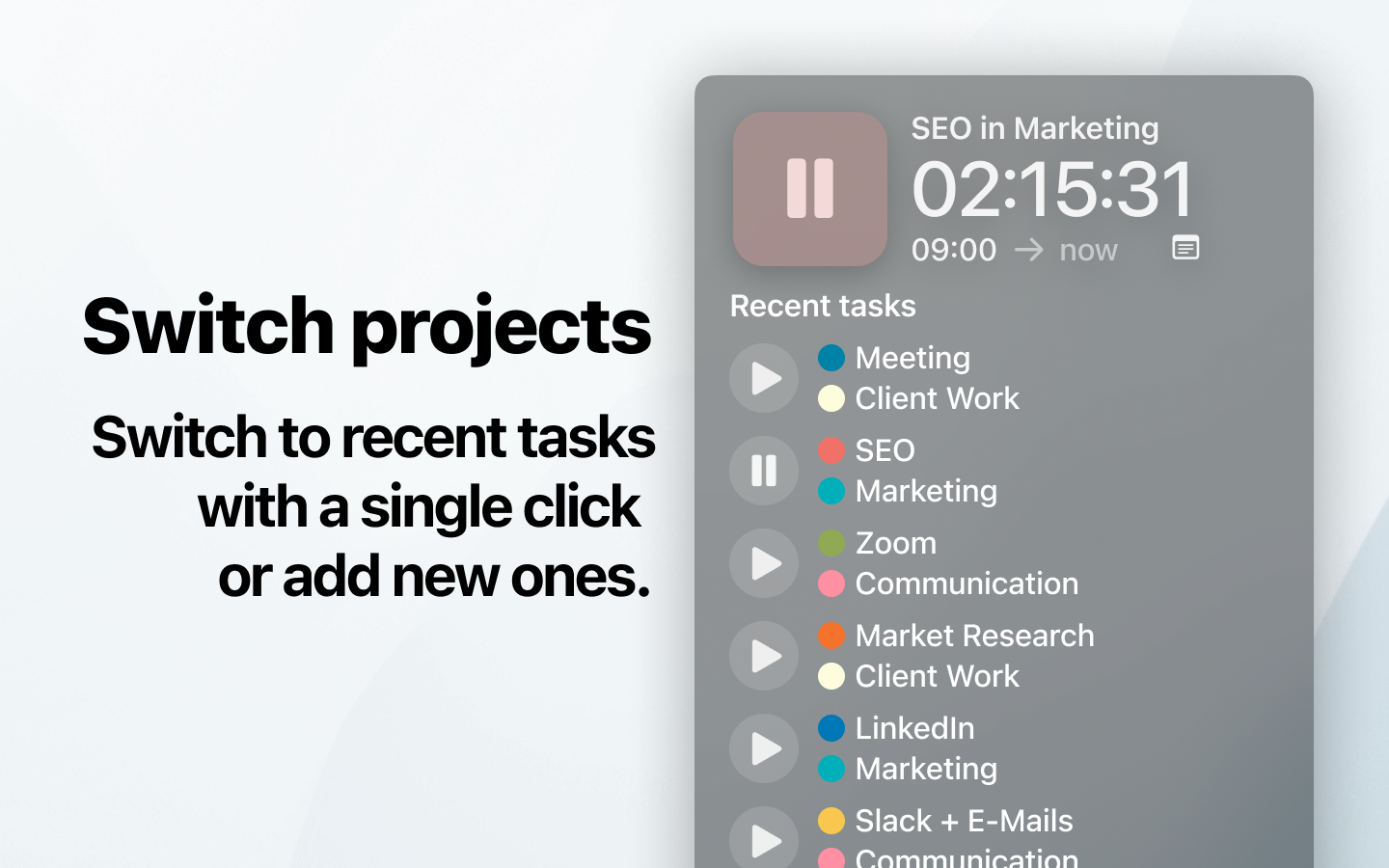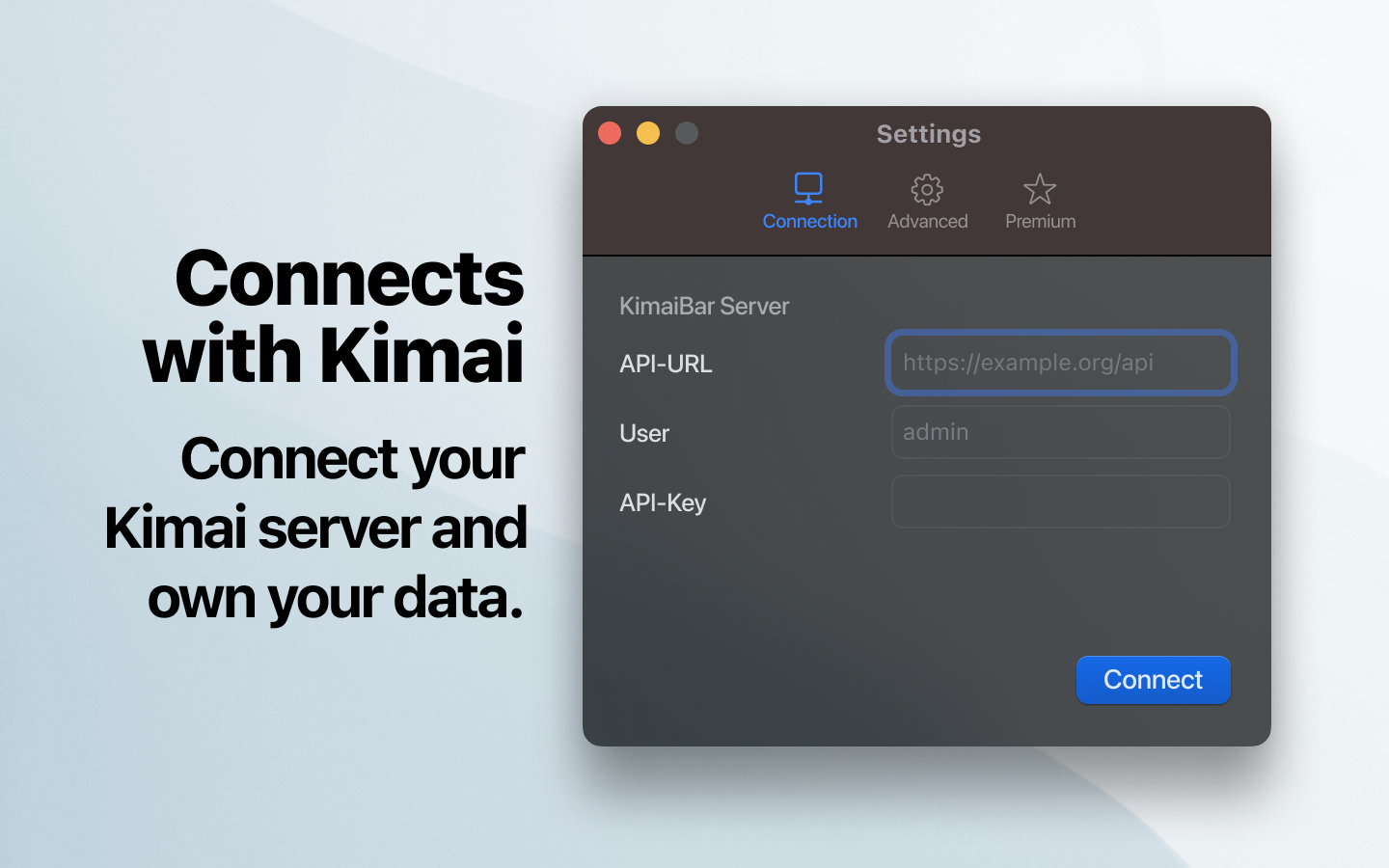 Make time tracking effortless
KimaiBar allows users to track their working time on different projects by starting and stopping a timer. The current working time is displayed in the menu bar, making it easy to see at a glance how much time has been spent on a project.
Free
Use KimaiBar for free for as long as you want.
Subscription
Unlock the most productive version of KimaiBar by subscribing to the Premium Mode. You can select between annual and monthly periods. Cancellable every month.
Try for free
Download KimaiBar today and
start tracking your projects
without paying a dime.